CHCA Annual Membership Meeting, Monday, Oct 19th, 2020, 7 pm – 9 pm
Location: ONLINE
7:00 PM President's Update and the goals for tonight – (Ron Haddox)
7:05 PM Approval of the Meetings tonight agenda and the Sept 14th  meeting minutes. (Marian and Ron)
7:10 PM Form-Based Code – Update (Juliet)
7:20 PM Updates
• Affordable Housing project in Green Valley: 
Discuss sending a letter to County Board and APS in opposition to this project, as it will create an influx of low-income children at Drew Elementary School, our neighborhood school. Drew currently has a 63% FRL rate (free and reduced lunch, the metric used to measure the number of low-income students), making it the 3rd highest FRL % school in Arlington. At only 65% current capacity, there are a lot of seats left to fill.
Green Valley has provided further analysis in opposition of this project on their website: Issues — Green Valley Neighborhood Arlington County, VA Affordable Housing. We have reached out to their President to offer support from CHCA to oppose this project and the negative impact that it would have on Drew.
• Joint letter w/Green Valley to Civic Federation to finalize the County's map with regard to our boundary (status)
• Purple Lounge – This upcoming Wednesday at 12 noon CPRO will be joined by ACPD, the County Manager, and Staff, and possibly ABC to discuss public safety across the County and Columbia Pike. October 14 Public Safety Zoom (Purple Lounge is on the Agenda). Will have representation from ACPD, County Manager, State Delegation, and potentially ABC.
Newsletter (Marian)
11th Street & Edgewood – STOP sign discussion – We need a plan ASAP!  Where is the plan?
Vote to retain the current Officer positions for another term. Absent any objections or challengers, conduct a vote of members present to retain the following persons in the following positions:
President: Ron Haddox
Vice President: Sarah McKinley
Secretary: Marian Gooderham
Treasurer: Josh Folb
Member at Large: Meredith Gade
Member at Large: Ed Miltenberger
Member at Large: VACANT
•Special Speaker – Takis Karantonis, Arlington County Board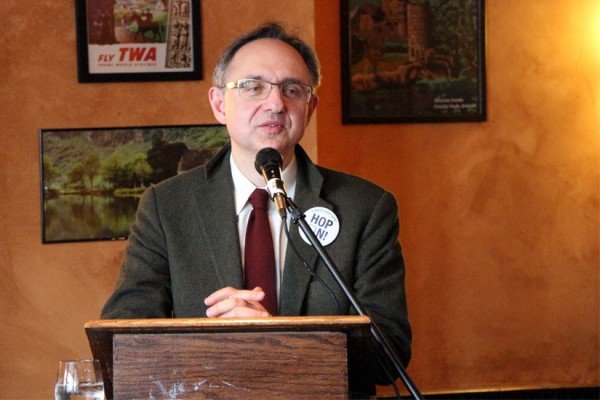 Letter to Housing Commission 9-1-20
ACCF SPECIAL LEGISLATION COMMITTEE REPORT ON VOTING IN ARLINGTON:
Group Letter Opposing N-FBC Amendment 10-13-20 updated:
Columbia Heights Letter Opposing Increase N-FBC AH Elig 10-13-20 rev ex 1
NOTE: If you didn't receive an invite please contact Ron – "ronhaddox@aol.com".